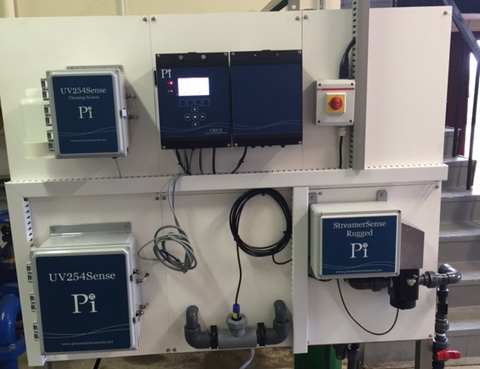 Process Instruments supply CRIUS®4.0 and CRONOS® controllers with sensors for many single parameter systems like chlorine and pH but did you know that…
…Pi's CRIUS®4.0 and CRONOS® controllers both allow the connection of multiple sensors?
…Pi's multi-parameter systems can save you space onsite, are easy to use and have a number of communications options available?
…Pi's CoagSense coagulation controller is a multi-parameter system that is now a key part of Pi's product range?
An example of one of Pi's most in demand multi-parameter analyzer combines a CRIUS®4.0 with a TurbSense® turbidity meter, a pHSense pH meter, a ConductiSense conductivity meter and a UV254Sense UVA analyzer with a temperature sensor on raw water systems. These have proven to be very popular in applications where companies and local authorities are looking to save on installation time, space and upfront costs.
Pi's Multi-Parameter Controllers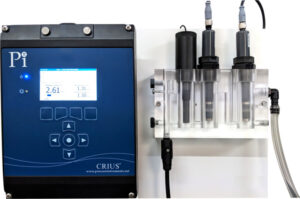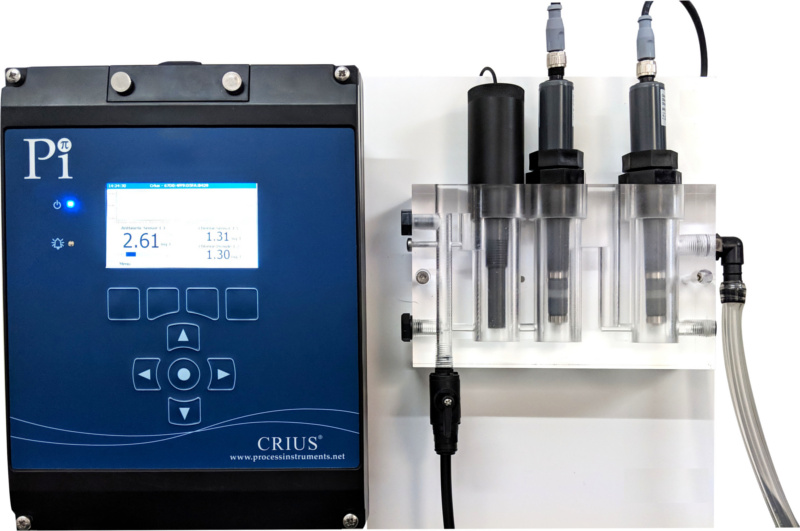 Pi's CRIUS®4.0 Controller
The CRIUS®4.0 is equipped with the capability to connect up to four sensors of any type with appropriate analogue outputs and relays. If four isn't enough, don't worry. The CRIUS®4.0 can connect up to sixteen sensors by adding expansion boxes where needed, all using the same display and communications.
Equipped with data-logging as standard and multiple PID loops as options, the CRIUS®4.0 is a cost effective alternative to multiple single sensor analyzers, reducing cost while maintaining the highest quality.
Optional communications packages allow Profibus, Modbus ASCII, Modbus RTU, Modbus TCP, 4-20mA analogue outputs, and relays for alarms and control.
Customers requiring a no-frills controller should consider the CRONOS® controller.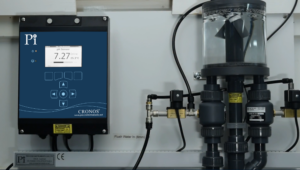 Pi's CRONOS® Controller
The CRONOS® has the capability to control up to two sensors of any type with appropriate analogue outputs and relays. Equipped with optional PID control, the CRONOS® is very able to control complex water treatment processes at a fraction of the cost of other controllers.
Advantages of Pi's Multi-Parameter Systems
1. Space Saving
Finding space is becoming a real problem for installation engineers across many sites at the moment. As water supply companies are looking for more and more information and regulation increases, this has resulted in more and more instrumentation being installed. Most water treatment plants have limited wall space and finding room for new instruments is a real challenge. Both of Pi's instrument controllers as multi-parameter analyzers are solutions to this problem.
2. Easier to Use
With simple 'plug & play' inputs and outputs, intuitive display and button control, and with an individual manual configured to be the same as your analyzer, the CRIUS®4.0 and CRONOS® make setup and ongoing use, simple and easy.
3. Communications
Modbus and Profibus communications are available which further cut down on wiring costs and PLC, SCADA input costs.
4. Remote Access
Pi's remote access allows the user to connect their CRIUS®4.0 through their local network (LAN) or a 3G/4G mobile network connection. This connection allows the user to have full control of their analyzer from any computer, tablet or mobile phone.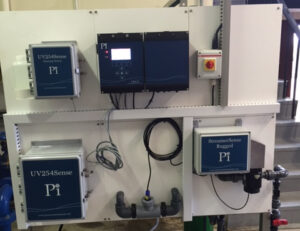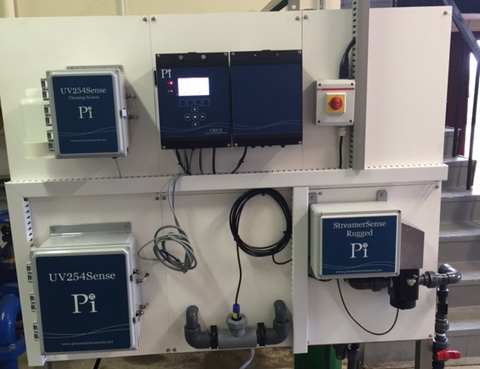 CoagSense Coagulation Controller
The CoagSense coagulation controller combines a StreamerSense streaming current sensor, a UV254Sense UV analyzer and a pHSense pH sensor to automatically control pH adjustment of the raw water and also the coagulant dosing in water treatment plants. A TurbSense® turbidity meter can also be added if required.
The controller has revolutionized the industry where one controller can now monitor and automatically control your dosing pumps by sending a flow proportional signal direct to the dosing pumps, or to the plant's SCADA. Previously, all of this had to be done by a PLC or a SCADA system which involved getting a specialist programmer on site and increased costs. Now there is a controller that does all of this in an affordable manner.